For reclaimed teak furniture you're at the right address. Teak tables, cabinets, TV furniture, chairs.
We regularly receive sendings from Indonesia and through our good relations with the best importers in the Netherlands we can offer very sharp prices. Teak tables, teak chairs, teak cabinets and a lot more.
We have started selling furniture in 1980. You can rely on us for quality and knowledgeable advice.
Antiekhandel Toine & Riet Souren
Souren Meubels was started in 1980 by Toine & Riet Souren. During the eighties we only sold antiques, and at the time it was called Antiekhandel Souren. Throughout the years trends changed. At some point pine was sold as well and later also oak furniture.
Souren Furniture
In the nineties demand for custom oak furniture increased and also for a new type of wood: teak. Hence the company Souren Antiek turned slowly into Souren Furniture. Toine and Riet's son Marijn became more and more involved in the business. Today we mostly sell Indonesian teak furniture .
Many years of experience in the furniture business: Since 1980
As you've already read, Toine and Riet have tons of experience. Toine knows exactly which constructions can and, more important, can't be used. Many furniture stores don't pay attention to this. Often people have stories about bent or slanted blades or table legs that are loose after 2 months. Often bought at ''woonboulevards'' or a deal at an action site. These companies only give service till your front door. We don't work this way. We only deliver quality products because we want you to be satisfied with your furniture!
Some reasons for visiting us
Unpretentious atmosphere 
We have no pushy salesman waiting for you at the door

Value for your money 
Massive and fair products at an affordable price

Experience 
Through the years of experience, we know what can and what can not be made

Coffee! 
The coffee is always ready! And often enough also a piece of Limburgish pie ..
If you still can not find what you're looking for, no problem! Here are some sights / opportunities in the neighborhood;
Makro / Metro Center and Office 
Souren Furniture is located directly next to the industrial area Horsel. If you still have to do shopping or office equipment needed.

Largest IKEA! 
Not even 10 minutes is the largest IKEA in the Benelux!

Woonboulevard Heerlen 
In addition to the IKEA there are still plenty of furniture on the Woonboulevard in Heerlen

Maastricht / Heerlen / Valkenburg / Sittard / Vaals / Gulpen / Landgraaf / Kerkrade / Aachen (D) / Tongeren (B) 
All these towns and villages are within 10-30 minutes.

Snow World and about the Foot in Landgraaf / Gaia Park in Kerkrade / Caves in Maastricht and Valkenburg / Heerlen and de Valkenier in Valkenburg ...
"I bought a round teak table. The first time I've bought anything that big online. All my questions were answered promptly (and, as it turned out, accurately). The table was shipped to Ireland and arrived on the day they said. It looks lovely. If I need to buy furniture in the future I'll certainly check what Souren Meubles have to offer before looking elsewhere."
- Michelle -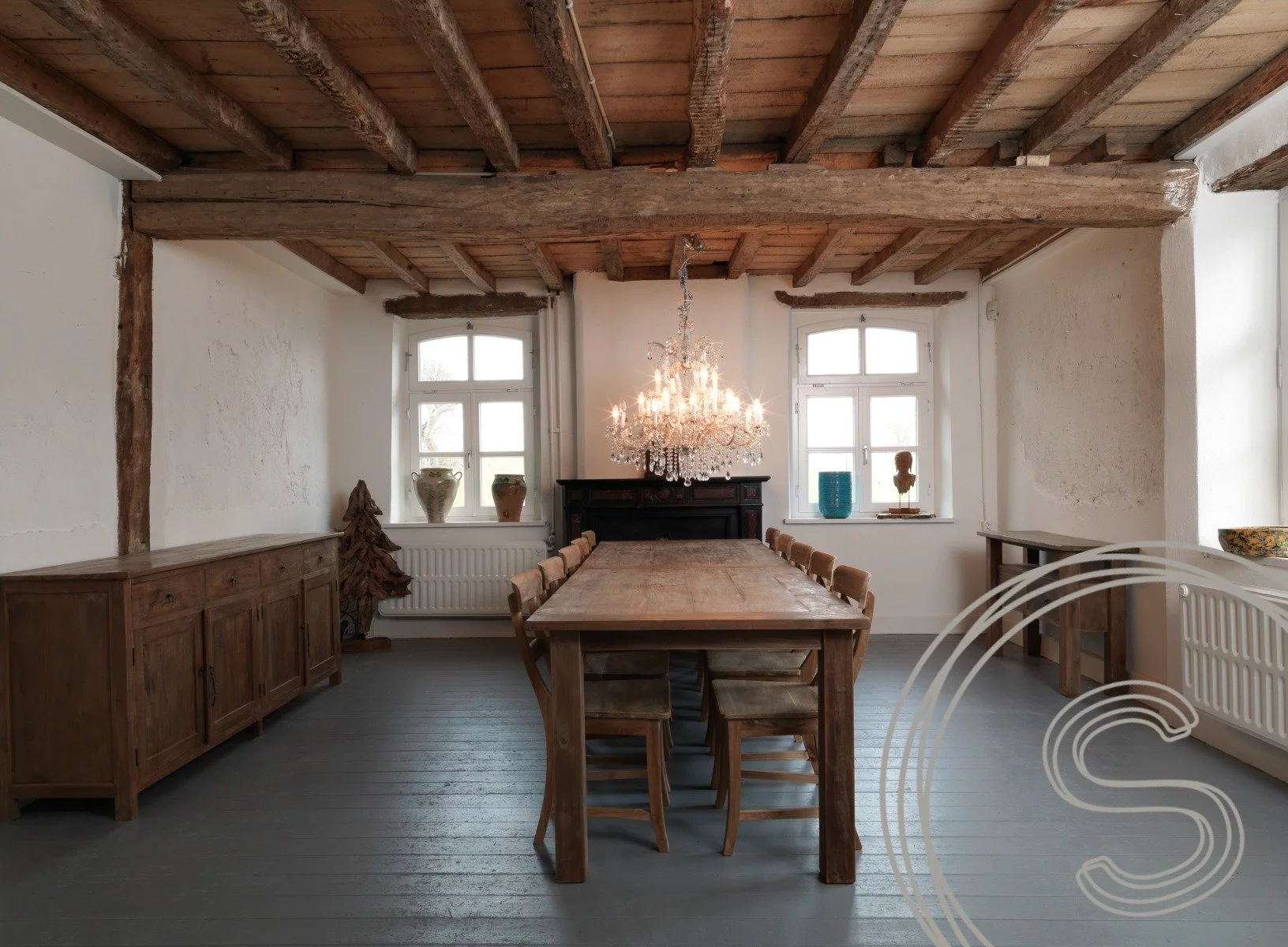 "Since 1980"The beginning
Souren Furniture was established in 1980 by Toine and Riet Souren who shared a passion for beautifully designed furniture, offering originality, quality and value. Over the years, interior and furniture trends may have changed, but our vision have remained the same; to share our passion for beautifully designed and expertly crafted furniture with our customers. Today Souren Furniture is based in Nuth, and we specialise in solid teak furniture that aim to bring a sense of character and inspiration to your home. We also have decades of experience decorating restaurants, bistros, wine bars and hotels and take great pride in the fact that our furniture are making their way around the globe, including aboard two cruise ships in Finland and Gran Canaria, a hotel restaurant in the Bahamas, and even a lodge in Namibia.
"Quality indoor & outdoor furniture"Souren Furniture
Our unique location in Europe makes it very easy for us to deliver in the Netherlands, Belgium, Luxembourg and Germany. And if you happen to live within 300 kilometres, one way, we'll deliver your new furniture straight to your doorstep. For further destinations, we can arrange transportation with our regular and trusted transportation firms, who will ensure your items arrive in time and in perfect condition. And off course, you can always visit us in store and pick up your furniture directly. Can't find what you're looking for in stock? Get in contact and we'll make sure you don't have to wait too long for your furniture to be delivered to you.
Why Souren Furniture?
Quality furniture since 1980!
Teak furniture in stock & ready to deliver
500 reclaimed teak dining tables in stock
Satisfied customers from all over the world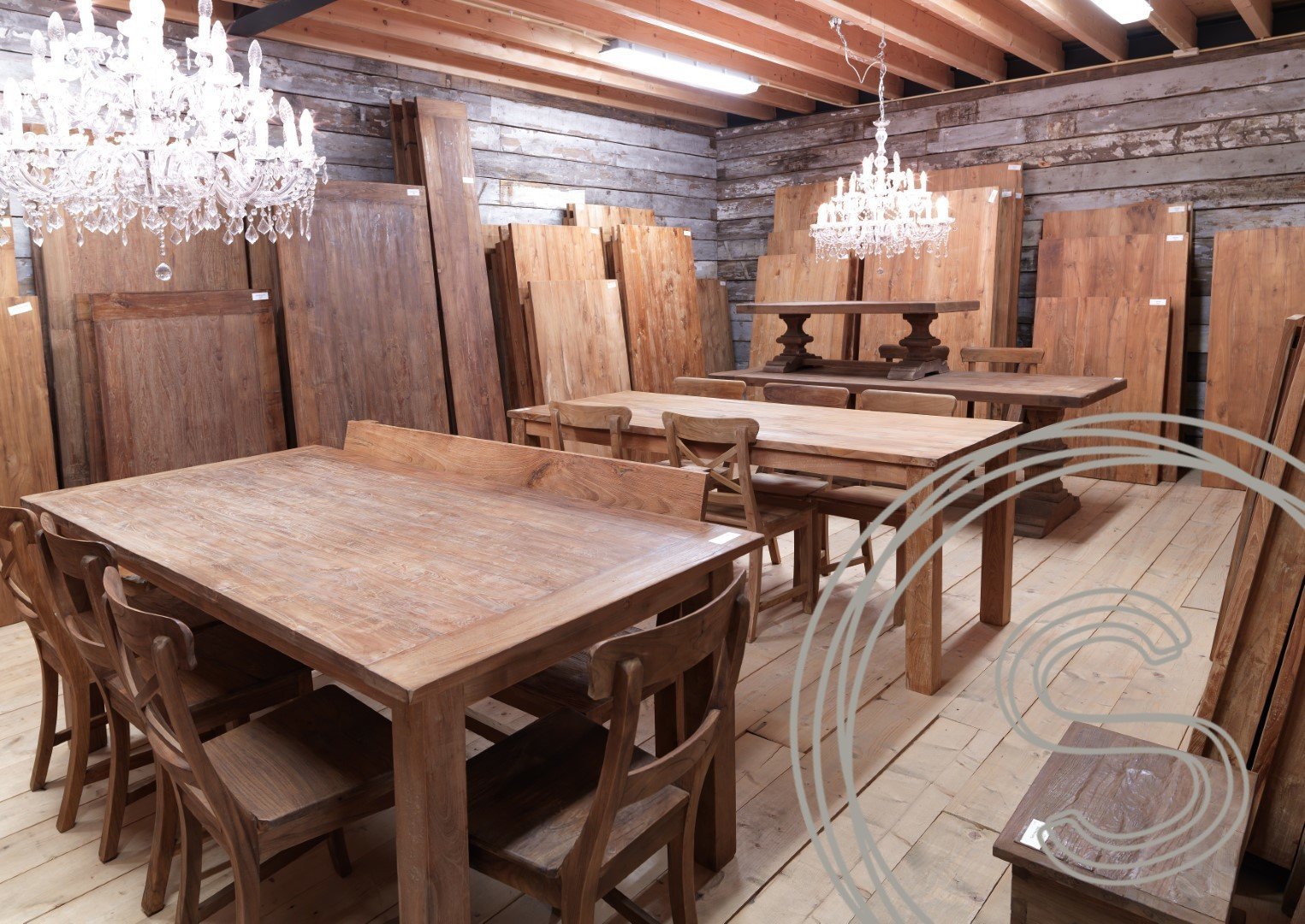 "From Finland tot Gran Canaria"Horeca and projects
We always have an extensive range of solid teak furniture in stock. In recent years, we have equipped numerous hotels, restaurants, cafes and bed and breakfast guesthouses with high-quality furniture for indoor and outdoor use. Our customers include catering establishments in Holland as well as in European and non-European countries. You can also buy furniture for your restaurant, office or business. Larger orders are no problem. We have many teak tables and teak chairs in stock and, depending on your choice, we can deliver on short notice.
Selling quality furniture since 1980
Gastronomy furniture in stock with next to no delivery time!
+/- 500 teak tables in stock!
Solid and real teak
References from Munich to Oldenburg, Mallorca and Finland!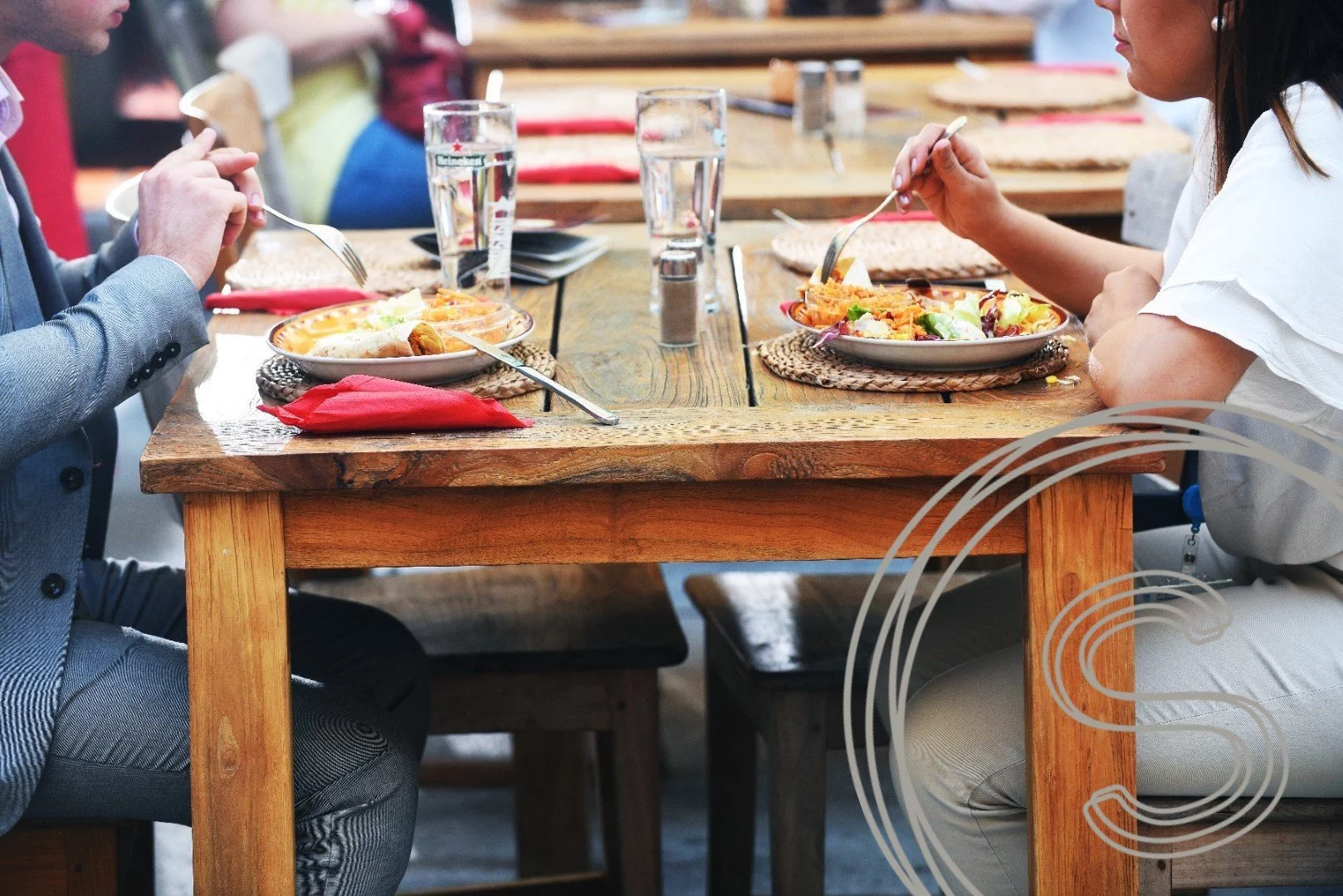 "The furniture is great, very happy with it! We would make easily the same - one day - trip to Holland for your teak furniture!. We like you were are professional and always kept your words, that is very important for us… Trust!"
- Joe Peña's Cantina y Bar, Ljubljana, Slovenia -